Cancel Maid's Work Permit and End Contract
Cancel Maid's Work Permit and End Contract
The standard duration of foreign domestic worker employment contracts is 2 years in Singapore. However, unforeseen circumstances (such as the employer no longer meeting the Ministry of Manpower's eligibility requirements) can lead to either party having to cancel the work agreement early.

In some cases, this happens when employers and domestic helpers discover that they are not a good fit for one another – which may be the result of a poor interview and hiring process.
Procedures to follow
When terminating a contract, it is important to follow the procedures as laid out in the employment contract or service agreement. Failure to do so may result in employers losing their SG$5,000 security bonds that they took out when hiring their domestic workers.

Many employment contracts, as well as standard service agreements between employers and agencies, have termination clauses that determine how many days' notice must be given by the party who is ending the contract in the release letter.

Having a signed contract with your foreign domestic worker is not a requirement in Singapore, as employment rules are covered by the work permit regulations. However, the Ministry of Manpower (MOM) does recommend having a contract, and it should be as comprehensive as possible – spelling out the procedure in the event of contract termination, among other clauses.

See also: Employment Contract for Domestic Helpers
Things to do before cancelling
If you are terminating your maid's employment contract, you need to make sure that you provide sufficient notice (as per the employment contract), or pay-in-lieu thereof.

You will need to agree on her last day of work for your family, and purchase a flight home for your helper (if she is not transferring to a new employer). Your domestic helper must leave Singapore within 2 weeks after her last working day, so be sure to find a flight within that timeframe.

In some cases, maids do not wish to go home. If your helper requests that you book her a flight to another country, and you agree, it is a good idea to have her sign a document saying that she made the decision to travel to her chosen country. This can help to avoid any complications that may arise. Make sure that her passport is valid too.
You must cancel her work permit within 1 week after her last day of work or 1 day after her Work Permit expires. You should ideally cancel it the day after her last day – since you are charged your foreign domestic worker levy until the day prior to the cancellation date.
Cancel the work permit online
Work permit cancellations can be done on the Ministry of Manpower's website. To do so, you need to have a SingPass. The effect is immediate.

If your maid is still in Singapore, you must print her special pass after cancelling your helper's work permit. The pass allows your maid to stay in Singapore until her final departure. She should give this pass to immigration when leaving. You must ensure your helper leaves Singapore as scheduled. The security bond will usually be discharged 1 week after your helper's departure.

If your maid has departed from Singapore, you should choose the cancellation reason "My helper or I wish to end this employment or she has gone home and will not be returning" in your application. The security bond will be discharged within 2 weeks after we have verified that the helper has left Singapore.

Your domestic helper cannot work for you once the work permit is cancelled, even if she has time before leaving Singapore. Levy will be charged until 1 day before the cancellation.
Return the card
You should also return the original work permit within a week from the cancellation by posting it to Work Pass Division, Ministry of Manpower, 18 Havelock Road, Singapore 059764. If you are unable to return the card, you can use the "card return" function on the website to inform them of your reason.

Finally, you need to ensure that your helper leaves Singapore on the scheduled day, otherwise, you risk forfeiting your security bond.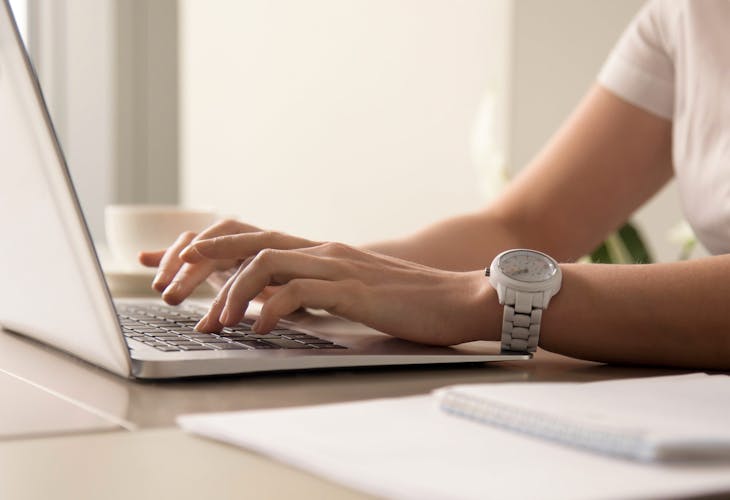 Requirements of sending countries
Employers should bear in mind that the hiring and termination process can differ depending on the helper's nationality. In some cases, you will have signed a standardised employment contract provided by the embassy of your maid's sending country. You should also comply with the termination clause, and other clauses, of this contract.

For Filipino domestic helpers, the termination clause states that employers can end the work contract in cases of serious misconduct, willful disobedience, gross neglect of duties, or violation of Singaporean laws.

Filipino maids may terminate their contract without notice if there is just cause – including mistreatment. Otherwise, they must abide by the agreed upon notice period (except in the case of termination due to illness if maids' continued employment is prohibited by law, detrimental to domestic workers' health or detrimental to the health of an employing family).

In addition to termination clause requirements, employers need to be aware of other laws set by maids' sending governments. Filipino maid, for instance, must be paid at least $570 a month. These and other requirements – such as whether a maid is employed to take care of children or the elderly – determine the total cost of hiring a maid in Singapore.
You might also be interested in: