Does a Domestic Helper's Nationality Matter?
Does a Domestic Helper's Nationality Matter?
Searching for the right helper is not always an easy task as there is a lot of contradicting information out there that can cause confusion among employers-to-be. It can be difficult to distinguish between urban myths and actual truths. Whether a helper's nationality matters when hiring a helper to give us a hand at home depends on your needs and requirements.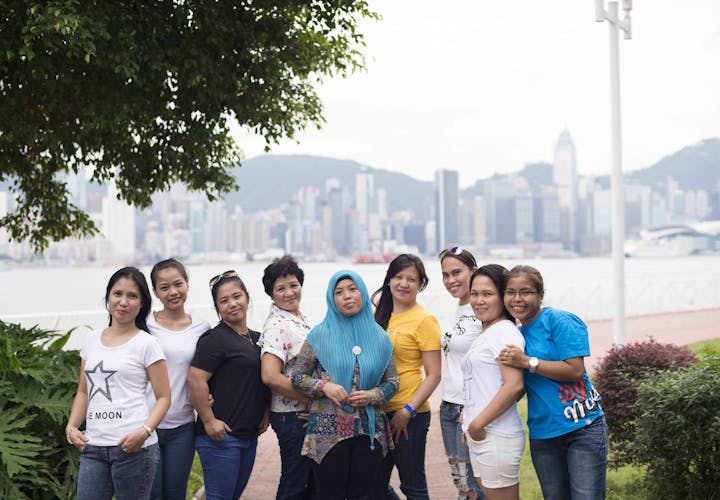 It is important to avoid falling into stereotypes by linking certain personal attributes – such as honesty, reliability, hard work or even a caring attitude – to certain nationalities. It is never possible to ascertain those based on nationality only. It is worth keeping in mind that they vary across individuals and nationality is hardly the only cause. Everyone has their working style and a unique personal attitude – and, as such, no generalizations can (nor should) be made.

What matters the most is how well you identify your needs and how clear you are about your expectations. Based on these, you will be able to establish criteria – and on these only – against which to assess helper profiles:
Overall, it is right to say that Filipinas tend to have a stronger education background than helpers from Indonesia or Myanmar and as such have a better command of the English language.
Domestic workers from Indonesia often have better Cantonese skills as their three-to-six-month pre-deployment training includes Cantonese classes. So, if you are finding a helper to care for an elderly who only speaks Cantonese, an Indonesian helper is more likely to be a better fit – as long as she actually speaks Cantonese!
Keep in mind that this is by no means a rigid rule. The main consideration when hiring should be experience and training.

While nationality doesn't really matter when it comes to personal attributes, it does matter when certain rules and regulations are concerned.
Certain things such as the lead time necessary to process the paperwork to hire a new helper or a helper's contract renewal, transfer procedures or even procedures to take your helper on holidays with you may vary depending on a helper's country of origin.
Besides, as your helper will be staying with you, it will be crucial to understand cultural differences – personal beliefs being one of them – and acknowledge them to ensure that things are smooth. There is no general rule – but, zooming out, the majority of Filipinas are Christians; Indonesians are Muslims, and Burmese, Buddhists. Based on their personal beliefs, they might have preferences when it comes to rest days for example or even follow a specific diet. It is important to take into consideration those aspects and discuss them during the interview stage.