Domestic Helper Rest Days
Domestic Helper Rest Days
Your worker is entitled to a 24-hour day off every week. Should my domestic helper have the freedom to do whatever she wants on her day off? The simple answer is: YES, you should give her almost absolute freedom on her rest day! But on issues such as curfews and staying out on the night of rest day, there is a grey area. Therefore, we advise you to discuss that with your helper.

See also: Domestic Helper Annual Leave and Holidays
What if I do not like what my helper is doing on her day off?
Employers have a lot of concerns about what their helper is doing on her day off. Some employers do not like how their helper dresses when she goes out on her day off, some do not like that their helper goes to clubs, or that she is part of a workers' union.

These worries are unwarranted. Just think of your helper as your normal employee, would you mind whether your normal employee has a boyfriend or not and what she does outside work time? Probably not. As long as when she comes back, her work performance is up to your standards, you should not question what she does on her day off – but of course, you can chat with her about it!
Staying out for one night
With the question of curfew comes another question: if your domestic worker is allowed a 24-hour rest day, does that mean that she can stay out for the whole night and not sleep at your place?

The Hong Kong government and the Immigration Department suggest that the employer does not have the right to restrict their helper on their day off. However, your domestic helper should follow the live-in rule during the whole employment period. Thus, she should not live outside overnight on her rest days.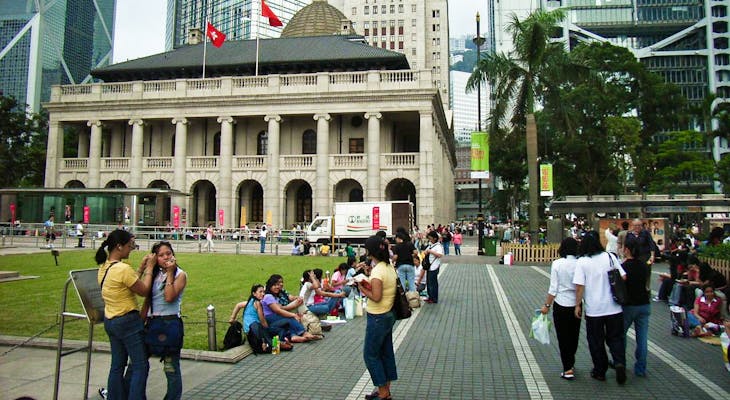 Curfew
A lot of employers like imposing a curfew on their helpers on their day off, mostly because they worry about what their helpers are doing late at night or because the noises their helpers make while entering the house disturb them. Your domestic worker should have a 24-hour day off as stipulated by the law.

Therefore, if you impose a curfew, does it mean that your worker does not have a 24-hour day off? Some employers think that if their helpers finish work by 9 p.m. on Saturday, although they will not go out after 9 p.m. on that day, it should start being counted towards their rest day, so they can ask their helpers to come back by 9 p.m. on Sunday.

It is not exactly illegal as the law does not specify at what time the rest day should start. However, you should understand that your helper is already an adult, so if she would not cause much disturbance while coming back, you should allow her to come back at whatever time she wants. In cases such as when the helper sleeps with the child, and the child needs to sleep early, you should discuss with your helper whether she can come back by the time the child sleeps.
Special cases
In special cases, such as major protests and epidemics, domestic helpers may often need to stay at their employer's place during their rest days to avoid getting affected, given that they are not allowed to live out. Please be reminded that in such a situation, you should not ask her to work as well for a full 24 hours as she has the right to enjoy her rest period.
Boarding houses
There are quite a few boarding houses in Hong Kong for foreign domestic workers who are legally staying there after their contract has finished or after their employer has terminated their employment visa, or who are occasionally staying on their day off. These boarding houses are generally quite small with multiple bunk beds and a shared bathroom. The charges are around HK$50 to HK$200 per night depending on the size and the number of people living in one room. If you are unsure about whether or not your helper can stay out on her day off, you may contact the Immigration Department directly or ask during visa application.

To respect your helper's rest day, therefore, you should not threaten to terminate her if she does not want to come back early. And while she is away, you will have to bear the responsibility of looking after your children.

You might also be interested in: