Maid Employment Contract in Singapore
Maid Employment Contract in Singapore
Contract requirements from MoM
Foreign domestic workers are not covered by Singapore's standard labour laws. There are no contract requirements from the Ministry of Manpower (MOM) in Singapore since the maid's work permit covers the main rights and obligations of both parties. These include provisions regarding illness, off days and suitable accommodation.

Nevertheless, employers are encouraged to sign employment contracts with their helpers. Bear in mind that the Philippine Embassy has specified a standardised employment contract for Filipino domestic helpers that you have to use in order to hire them (see following section). Other embassies may also have their own standardised employment contract.

Employment contracts can reduce the chances of misunderstanding and disputes, particularly if they have clear terms and conditions and if they cover all important aspects of your helper's employment. Plus, contracts can come in handy when applying for work permits and when carrying out other administrative or legal procedures.

Among the most important things to include in the employment contract are:
Remember that your maid should also have a say in the contract, which should only be finalised and signed after reaching a mutual agreement. Include as much relevant information as possible and make sure that your maid understands the terms before signing.

Other things that you should consider including in the contract are working hours (many domestic helpers end up working excessively long hours since they live at their place of work), living arrangements, and leave arrangements.

As there is no standard contract in Singapore, you can devise one yourself. You can use sample contracts like the one created by the Association of Employment Agencies of Singapore (AEAS) and CaseTrust. These can be tailored to your situation. However, employers should note that the contract is inferior to the conditions attached to the work permit. For instance, you cannot include duties that are not allowed under your helper's work permit conditions, such as taking care of other households.

You can also ask your employment agency to draft the contract for you. HelperChoice partners with ethical employment agencies so employers will not be charged for an unreasonable amount. Send us an email at contact@helperchoice.com for a quotation!


See also: Maid Employment Law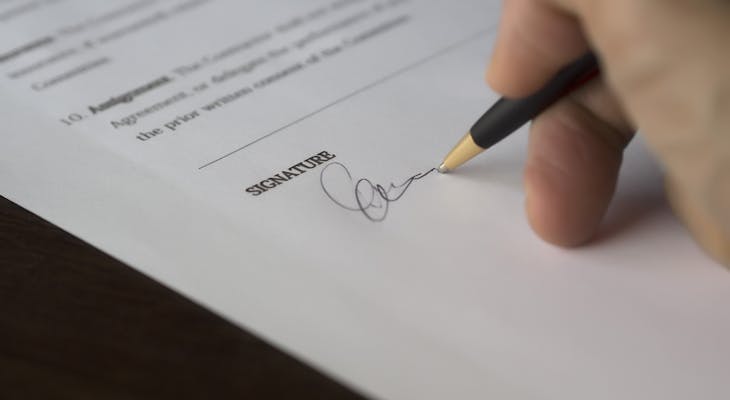 Compulsory safety agreement
When you hire a first-time or transfer FDW, the safety agreement – which relates largely to rules about window cleaning – must be signed by the employer and maid during the hiring process, regardless of the maid's nationality.

You do not need to sign a safety agreement if you are renewing your existing FDW's contract.
Requirements from the Philippine Embassy
If you are hiring a foreign domestic worker from the Philippines, you and her must sign the standard employment contract drafted by the Embassy of the Philippines.

The contract stipulates a minimum salary of at least S$570 a month, a continuous rest period of at least 8 hours per day, and one day off per week. The employer must also agree to "treat the household service worker in a just and humane manner" and to not hold or withhold the Filipino worker's passport without consent.

In addition, the employer must sign an undertaking form, also provided by the Embassy of the Philippines, declaring that they will pay for costs incurred by their Filipino household worker. The employer must agree to let the worker communicate freely with her family, and should ensure that his or her family members treat the helper with respect and care.

In addition to the contract, the Philippine Embassy also requires employers to purchase a security bond (over and above the one required by the Ministry of Manpower). You will also need to ensure that the worker is a member of the Overseas Workers Welfare Association (OWWA) and that the maid has paid for the compulsory Pag Ibig membership. To work in Singapore, Filipino maids must have taken an approved training programme.

These are requirements for having the contract verified and authenticated by the Philippine Embassy. Without a verified standard contract, the worker will not be allowed to leave the Philippines or return to Singapore after a vacation.

Employers should at all times be aware of their obligations and the rights of domestic helpers. Most of these are straightforward, but before you hire, carefully read through the conditions of the work permit. By following the required steps, hiring a foreign domestic helper is not troublesome.
You might also be interested in: