How to Write a Good Job Description and Find the Helper That Matches Your Requirements
How to Write a Good Job Description and Find the Helper That Matches Your Requirements
It is tempting to cast a glance at the many helper profiles available online to get a sense of what is out there. But before getting there, it is important that as a future employer you get clarity on what it is that you are actually looking for a domestic helper. Keep in mind that if you are to review and compare profiles to find your gem, a set of key criteria to assess them against is necessary.

HelperChoice is an online job platform that enables you to design and personalize your very own job ad by guiding you through the process step by step. It also gives you the opportunity to easily access an extensive database of profiles and apply various criteria to filter the many candidates and select the one that matches all your requirements. Try it now!
3 things to keep in mind when identifying your needs
Consider your lifestyle
In understanding what suits your needs, you'd have to know yourself well enough. This means that when deciding on which helper to interview, you have to consider your lifestyle because you need someone who can fit with your way of living.

Do you have an active lifestyle and do you like to travel a lot? Or are you the type who normally stays at home on weekends and prefers low-key activities? Determining these things will help you understand whether a younger or an older domestic helper will fit your needs, for example. It also sheds some light on the type of personality your potential helper should have.
Consider your family
Another important detail to consider when looking for maids is your family. If you have a big family, you should hire a domestic helper who is efficient and can handle a jam-packed daily schedule. In a big family, a helper may have to attend to the needs of several people, so she has to be able to work well under pressure. If you are hiring a helper to assist with a sick elderly person, you may want to hire someone who has studied nursing or has previous experience with elderly care.
Consider the domestic helper's culture
As a general rule, culture should not be an issue when hiring a domestic helper. Before even deciding to employ a foreign domestic helper, you should already be aware of potential differences in your traditions and ways of life. In general, there should be no big issues, but if you're a strict Muslim you may prefer to hire an Indonesian who has a similar cultural background. At the same time, her cultural preferences are also important.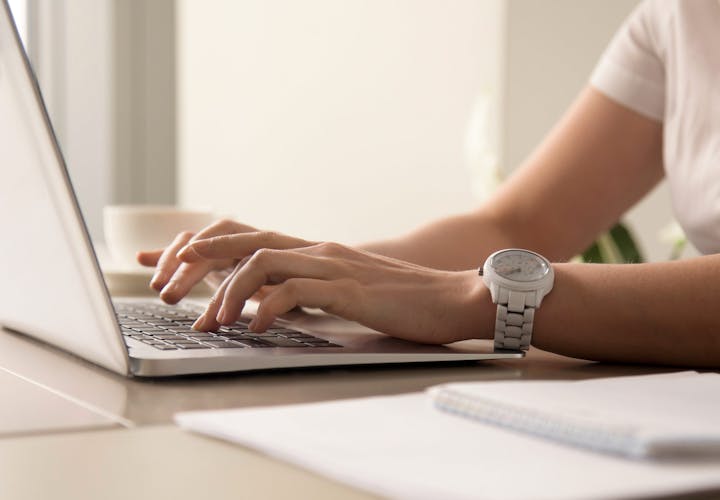 Prepare a clear job description
A job description outlines the main duties and responsibilities and reflects the most important traits and attributes you are looking for in an employee. Things are a tad complex as you are looking for someone who is compatible with you on various levels since they will be working and living with you on a daily basis.

Writing a good job description is crucial to ensure that you have clearly defined your needs and expectations and will allow you to receive suitable applications, and simplify the screening process.

Here are a few tips to guide you through the various steps, kick-start the hiring process and prepare the ground for applicant interviews:

Step 1 – Come up with a job title
It is recommended to come up with a clear title e.g. domestic helper, driver, nanny or housekeeper, etc. in order to grasp the essentials of what you are looking for.

Step 2 – Identify the basic tasks and duties
Be clear as to what your domestic helper's future responsibilities will be. Your job description should be as comprehensive as possible and precisely mention whether she will be in charge of a diverse set of responsibilities or on the contrary one main responsibility.

A common mistake is not involving all adult members in the household when it comes to defining the needs and responsibilities – so make sure you discuss this essential aspect with your partner to ensure that you are on the same page.

A sound and clear job description should include all the main duties of your employee-to-be – i.e. taking care of a 3,000 sqft. house, looking after a newborn or an elderly parent, caring for a disabled family member, sending your kids to school, wandering your beloved dogs, cooking, housekeeping, etc. – along with the main characteristics of your family.

Should your employee-to-be be entrusted with various responsibilities, be exhaustive so you can have clarity about your needs and expectations, assess how realistic they are, and give applicants the opportunity to ask related questions during the interview.

Step 3 – Define the necessary hard skills
Point out the hard skills required to perform the duties and responsibilities previously identified. Some common hard skills sought after by employers include:
The ability to provide caregiving support, first aid, and CPR;
The ability to work in a team – particularly when helpers will be expected to work with another helper or a family member.
The proficiency in one or several languages – ensure that you mention if you are fine with applicants who get by in a given language or require that they be fluent or even able to write it too i.e. that is especially the case when helpers are expected to tutor children.
Cooking skills, etc.
Find out where you stand when it comes to managing and training an employee – be clear as to whether you are willing or have sufficient time to dedicate to training them into developing some of their skills further.

If that is not an option, let applicants know that you are adamant about the level of experience and/or autonomy required to perform the work – be, however, prepared to pay a higher salary.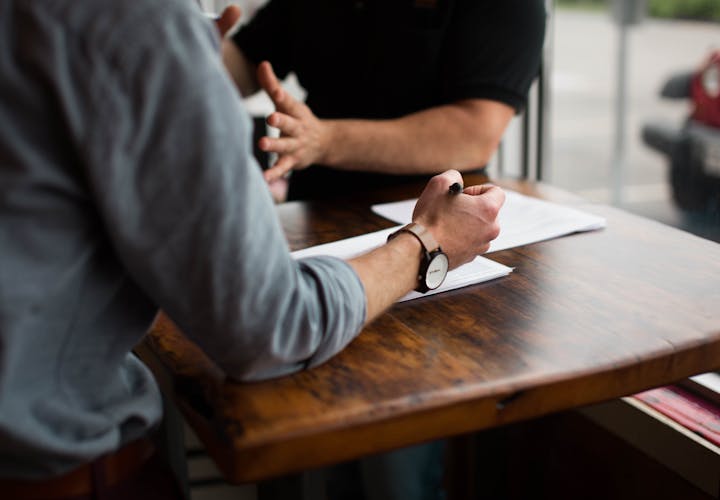 Step 4 – Identify the essential soft skills and qualities
Soft skills are non-tangible skills that an individual possesses. Some soft skills and qualities are more or less useful depending on what the main responsibilities of your helper-to-be will be. Ideally, if she will be in charge of taking care of your kids, you are looking for someone who:
is naturally patient and doesn't mind taking time to repeat and explain things several times;
keeps calm in all circumstances;
knows how to communicate with kids – through stories, examples, and crafts;
is enthusiastic about spending time with children and acknowledges it can be challenging but yet rewarding;
is safety-conscious;
is caring and sensitive.
If you are looking for a domestic worker to care for an elderly parent, she should:
be responsible e.g. complies with regular medication times;
possess both good communication and listening skills;
be caring;
be respectful of the opinions and privacy of the individuals she cares for;
be patient;
be supportive at all times.
Take time to reflect on those qualities and personality traits that are important to you. Identify what you value the most – is it honesty, trustworthiness, the ability to work with minimal supervision, introversion or on the contrary extroversion, etc.? – and communicate them in your job description.

Step 5 – Highlight any specific or special requirements
Your needs differ from your colleagues' or friends'. There are a lot of candidates out there with interesting profiles, several years of experience, and recommendations but what you are looking for is someone that will be a perfect fit for you; someone who can meet your unique or special requirements. The latter generally are must-haves and non-negotiables i.e. elements that you cannot compromise on.

Some common special requirements can be expressed in terms of:
Level or type of experience;
Latest contract status and how early you expect them to start. Depending on your country of residence and the status of the applicant (i.e. whether she is a finished vs. broken contract, or terminated, etc.) the delay to process the application varies.
Specific cooking skills to meet certain requirements or certain types of diets, ranging from pure veg, vegetarian, vegan, raw food to gluten-free, or any other particular diet.
Don't forget to list all your criteria down – all of them – so you can refer to them later during the interview phase and ask related questions. Be specific – it is important to be able to communicate your needs in detail to the various candidates during the interviews in order to comprehensively assess their profiles against your needs.

Step 6 – Emphasize what you can offer
Once you have clearly communicated what it is that you are looking for in a suitable candidate, let applicants know what you can offer in exchange for their services.
Salary is a key factor for most applicants.
The type of accommodation can be decisive for many.
Your home location – i.e. area of the city where you are living – can be of importance to applicants who already are in the region and might have ties e.g. they might belong to a congregation, have friends and/or relatives living nearby.
The work environment can be determinant to many. You might want to indicate the size of your house and her resting space.
The benefits and any rewards you are willing to offer:
FDWs should be granted at least 1 rest day in every period of 7 days in Hong Kong and Singapore. Regulations in the Middle East vary country from country.

You can also mention any bonus that you will be offering e.g. Christmas, Chinese New Year or any performance-related bonus.

We recommend you indicate whether you will be offering rewards e.g. additional holidays or flight tickets to their home country, etc.

Step 7 – Wrap it up
Conclude your job description by mentioning the following elements:
Your nationality – certain applicants might be used to working for employers from certain countries and might feel more comfortable working in cultural environments they are familiar with;
The expected start date of work;
The application process – let applicants know what should be shared with you to apply for the position.

To sum up, there is no one-size-fits-all approach to finding the perfect helper. Scouting for the right domestic helper takes time and effort – that's a given – but it is definitely worth it when done by the book. It requires that you know exactly what it is that you want and what you expect from your helper-to-be.