Specific Rules on Domestic Helper Visa in Hong Kong
Specific Rules on Domestic Helper Visa in Hong Kong
You might also be interested in:
The domestic helper visa is different from normal working visa. According to the law, foreign domestic workers are unable to acquire the right of abode or a Hong Kong permanent ID card regardless of the period they stay in Hong Kong, as it is considered to not be of "ordinary residence". This rule has caused a landmark court case that lasted for over 2 years and ended in the domestic workers' defeat in 2013. Therefore, employers of foreign domestic helpers always need to apply for a special domestic helper visa.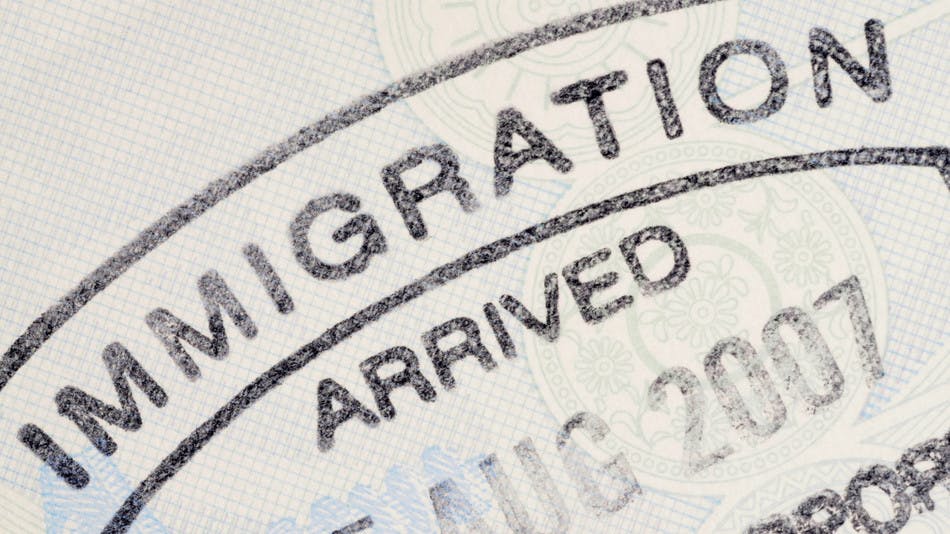 Domestic helper visa validity and period of stay
Upon arrival in Hong Kong, your domestic worker will have to clear immigration and she will receive a landing slip stating how long she is allowed to stay in Hong Kong. If the helper is working for a new employer, the limit of stay will be 2 years, unless her employment visa was issued with a one-year extension period. In this case, the limit of stay is specified on the landing slip and has to be followed.

If you are hiring a new helper, do check her employment visa and landing slip for accurate information on her condition of stay. Generally speaking, it's good to keep a copy of the landing slip for your reference.
If your domestic helper's passport expires
Also, note that your hired foreign helper needs to apply for a new visa label in case her passport expires before the expiry of her current visa. She will have to file another application for extension of stay with Immigration after she has received her new passport so that Immigration can issue a new visa to her. Normally, the Hong Kong government has already taken this into consideration during the visa application of her current visa, and her working visa should expire 30 days before the expiry of her passport. She will have to apply for a new visa, 30 days before the expiry of her passport and after she has successfully received a new passport from her home government or Consulate.
Re-entry into Hong Kong
If your helper is taking leave to go back to her home or another foreign country, she is allowed to do this by law without the need to submit another employment visa application. The valid limit of stay remains the same provided that the helper's labour status has not changed: you have not terminated her and she is coming back to work for you. If she is a Filipino national, she will have to apply for an Overseas Employment Certificate (OEC) with the Philippines Consulate before leaving the territory of Hong Kong, so that she can get on the plane back to Hong Kong.
Two-week rule for terminated or break contract domestic helpers
Many people are divided over the so-called "two-week rule" for domestic workers. This rule states that after termination of contract and the notice period, foreign domestic workers need to leave Hong Kong within 2 weeks. It is often an issue for domestic workers to find a new employer in the 14-day period and many are forced to return to their home country. Extensions of stay are rarely granted, unless the domestic worker is having a court case. Because of that, a lot of workers are not willing to break the contract with abusive employers, fearing that they will have to return home, and pay for training and placement again to come to Hong Kong. This thus gives rise to more abuses. However, if domestic workers need those 2 weeks to find a new employer, they can stay in boarding houses provided by various domestic worker NGOs.
Domestic helper visa renewal
Foreign domestic workers have to renew their employment visa after their two-year visa has expired. In most cases the Immigration Department expects the domestic workers to return to their home countries, but in case the employer needs the helper to stay for urgent reasons, upon mutual agreement, it is possible to apply for an extension of stay. The application process is straightforward, but you will have to sign a new standard employment contract. The renewal of the visa with the same employer can be submitted within 8 weeks prior to the expiry of the existing contract and is generally issued within a month.
Change of employer
In case a domestic helper has found a new employer, a new application needs to be submitted. In most cases, the Immigration Department expects the worker to return to her home country before she starts her new job. However, if the worker is a Filipino worker who is in a finished contract situation, her employer may apply for her to start her job immediately and delay the vacation leave, which will need to be taken within the one-year extension period.
On a final note, domestic workers who stay beyond their permitted period to remain in Hong Kong could be prosecuted for this and employers will also be held accountable. Employers should be aware of the obligations and conditions of being an employer when hiring a foreign domestic helper so that they will stay out of trouble.