Singapore Maid Agency Fees for Foreign Domestic Workers and Employers
Singapore Maid Agency Fees for Foreign Domestic Workers and Employers
There are close to 2,000 maid agencies in Singapore that place full-time foreign domestic workers (FDWs) with families. In many cases, employers approach a maid agency to assist in matching them with a maid and then handling the work permit application that follows. However, a growing trend is for employers to undertake direct hires – thereby saving costs for themselves and their maids. If you don't already have a maid you want to hire, you can find and contact one among thousands of profiles through HelperChoice.
How much is the agency fee?
There is no fixed price for how much maid agencies charge fees. It usually costs around S$800 to S$2,000 to place a maid and process work permit and papers in Singapore.

If a maid agency advertises an agency fee that is below $100 or even free, you should be aware that the agency will need to make up for this somehow. If you find a particularly cheap package, find out how much the agency is charging the maid, and keep in mind that high placement fees can force maids into debt.
What should I know about maid agencies?
In Singapore, employment agencies must be accredited by the Ministry of Manpower (MOM). The employment agency must apply for a licence in order to operate in Singapore. Entirely web-based job portals like HelperChoice are exempted from the need to obtain an employment agency licence in Singapore. When issued a licence, employers can check the performances and have a better view of the best maid agencies on the ministry's website.

A maid agency in Singapore which breaches any of its conditions will be issued demerit points. An agency with 12 or more points will be put under surveillance for at least 12 months. If an agency has less than 12 points, its points will be deleted after 12 months. In the case of serious offences such as the abuse of maids or illegal placements, their licence will be revoked instantly.
How much can maid agencies charge FDWs?
Maid agencies in Singapore are only allowed to charge foreign domestic workers 1 month's salary for each year of work as per the work permit, for a maximum of two years (i.e., a maximum of 2 months' salary). This fee cap includes any fees that were transferred by the agency used in the FDW's home country.

If the employer terminates the employment contract, the agency must refund part of the paid fees. In the case of visa renewal, the maid should not have to pay any fees because there is no actual "placement". The same goes when you hire a domestic worker directly.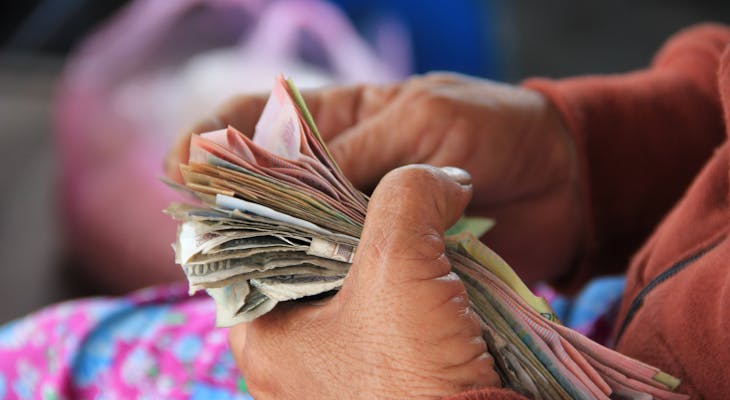 Passing agency fees onto your FDW
Unfortunately, not all agencies follow the regulations in Singapore. Some overcharge maids, and in some cases they ask the employer to pay first and later deduct the fees from their maids' salaries. In some cases, maids are charged fees totaling more than S$3,000. This is a huge amount, especially considering that the salary these women earn is usually around only S$600 a month. In addition, when an agency requests that an employer pass fees on to their domestic helper in Singapore, they are asking the employer to do something that is illegal.

With that said. when maid agencies charge high or illegal fees, a direct-hire is the option that is most fair on maids. Bear in mind that a maid who has to work for months without an income may not be highly motivated. She has probably moved to Singapore so that she can provide for her family, and she may very well be anxious that she is not able to do that – especially when her family back home expects her to send money regularly.
Employers must not keep FDW's money
From 1 January 2019, as an FDW employer, you must not keep your FDW's salary or any other money belonging to her, even if she requests it. FDWs are advised to open a bank account in Singapore. Employers should not keep their maid's bank book or bank card on her behalf.

Employers are also responsible for covering costs such as their maid's medical examinations. Also note that when applying for home leave for your maid or her work permit renewal, you can avoid agencies altogether and do it yourself.
You might also be interested in: