Ways to Get FDW's Employment History and Feedbacks
Ways to Get FDW's Employment History and Feedbacks
Employers who want to hire domestic helpers with proven track records can rely on recommendations from previous employers. A recommendation can let you know that a maid's work was appreciated and can tell you a lot about her strengths and weaknesses.

But before seeking recommendations, you should decide what skills your ideal maid should have. Also bear in mind that while a maid may be experienced, you will still need to help her settle into her new job.
Setting criteria for the ideal maid for your family
Think about where you need an extra hand at home. Are you looking for someone to look after the children during the day, or rather for someone who keeps the house clean and buys and cooks food? Do you want your helper to work independently, or should she follow your directions closely? Having your criteria set out before looking for candidates will save you and maids seeking jobs tons of time.

See also:
Contacting previous employers
Many employers like to speak to a current or previous employer to hear more about their maid candidates. Generally, if the employer has positive things to say and can attest to a maid's strengths and duties performed, this will make the candidate that much more attractive.

When contacting a current or previous employer, it's all about asking the right questions. Be specific with your questions to find out more about the maid. Was she good at handling the children? How did she play with them, and discipline them? Is she a good cook? Does she cook from recipes or does the employer give her the freedom to choose what to cook? Which household duties might the maid need to improve on? What does her usual workday entail?

It is not always easy to get hold of previous or current employers since some employers may not want their maid to share their contact details, or the maid may be worried about what the employer will say.

If you are an employer in Singapore and your helper is transferring from another employer, it may be easier to speak to them. This is because the employer will have to sign an issuance declaration that says he or she agrees to the transfer.

Many domestic helpers have reference letters – you can ask them to bring these along on the day of the interview.

Even better, you can now see what other employers have said about candidates on the HelperChoice website. HelperChoice's recommendations feature allows current or past employers to recommend their domestic helpers directly into their online profiles for prospective employers to see.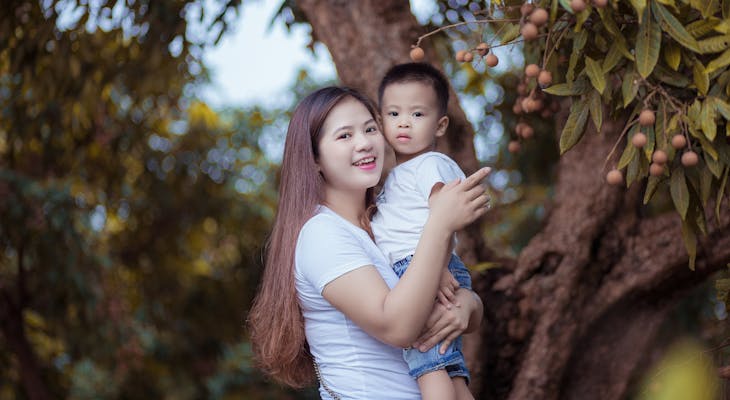 Checking a maid's employment history online for Singapore employers
If you cannot get hold of previous employers, you can also turn to the Ministry of Manpower (MOM). The ministry keeps records of every foreign worker's employment history. If you have her work permit number and a SingPass (you can easily apply for one if you don't have one yet), you can check on the ministry's website. If you find any discrepancies, you can ask the maids to explain.

In addition, the ministry also asks previous employers to give feedback on their maids' behaviour, work attitude and performance. This can be done by simply leaving the domestic helper's name and work permit number, along with your own name as her employer, the National Registration Identity Card number, and contact details.

When employers or employment agencies submit FDW work permit applications for maids who have been reported, they will be informed about this. The ministry will also give the employer or employment agency the previous employer's contact details in case they want to follow up. You can still decide to hire this domestic helper and the ministry will process the application. Only when maids have been charged and found guilty of any offence under the laws of Singapore will they be blacklisted.

It should be noted that maids who are found to have misrepresented themselves to the Ministry of Manpower will be repatriated to their home countries, whether that may be the Philippines, Indonesia, or another sending nation.

See also: New Measures to Better Match Employers with Maids
How important is feedback on workers?
For employers, being able to speak to previous employers of maids can be helpful. However, bear in mind that not all employers will be impartial, and what does not work for one family may work for yours. If a domestic helper decides to leave her employer due to ill-treatment, that employer may be upset and could give her a bad recommendation.
You might also be interested in: