Tips for Conducting a Domestic Helper Interview
Tips for Conducting a Domestic Helper Interview
If you are a domestic helper, please see this article instead: Job Interview Tips for Domestic Helpers


Interviewing a domestic helper is a crucial task in your quest for a trustworthy and capable domestic helper.

In the interview, you will be able to assess the domestic helper's communication skills and motivation. This step of the hiring process is difficult to outsource as it all depends on your click with the candidate and intuition, and because the domestic helper will take care of your children and your home.

We recommend you to personally interview all shortlisted candidates face-to-face or via a video call. This way you can assess the candidate's body language as well as her personality. A candidate may look great on paper but may turn out to be a bad fit for your family. In addition, a candidate with less experience may be more open to guidance as opposed to the candidate with years of experience under her belt.
Prepare for the interview
When preparing for interviews, employers can come up with their own interview questions, based on their individual needs and expectations.

If you do not know where to start, you can have a quick glance at the ads posted by other employers. This might give you an idea of what other employers in a similar position are concerned about, and what kind of skills they look for in domestic helpers (as well as the salaries they offer maids).

You also need to decide why you are hiring a maid in the first place. Are you hiring because you need someone to look after the kids while you're at work? Because people say you will have more free time if you have a maid? Because you feel like you do not have time for your freelance job? Or for another reason?

Next, put together a list of questions. Consider what kind of questions you need to ask to make a well-informed decision based on assessing the maid's skills and personality.
Interview location
Plan ahead of your interview and think about the meeting location. Choose a place where you feel comfortable so you can fully concentrate on the interview. If you decide to meet a candidate in public, do it in a quiet place where you will not be disturbed by an overly active waiter or asked to leave after an hour. If you conduct the interview via phone or video call, make sure you have a good connection and will not be disturbed by your boss or crying children.
Interview timetable
Most domestic helpers may only be available to meet for an interview on weekends when their rest days are. It may be tempting to meet as many candidates as possible into one day, but make sure you allow sufficient time for each one so you get to know the candidate as well as possible. Being rushed could mean overlooking that really important personality trait.

Also, interview at least a couple of candidates so you have a basis for comparison and do not make rushed decisions. At the same time, other employers may snatch up the best domestic helpers quickly so you will have to find a balanced time frame.
Make a checklist
If you are interviewing many candidates it may be useful to make your own checklist of helper interview questions with a couple of important pointers. This will help you recall the important details of your interview. It will also allow you to write a short summary on which basis you can make a well-informed decision.

Also, ask the domestic helper to bring her passport and previous work contracts to you to validate her work experience, as well as the reference letters and training certificates if she has any.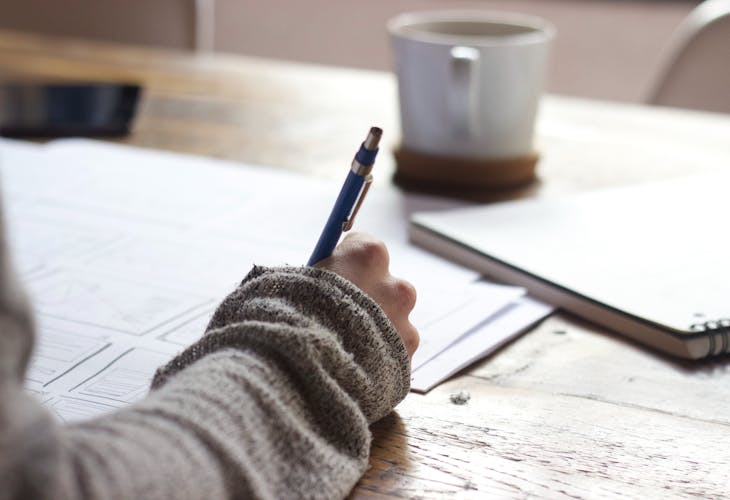 Questions to ask when interviewing a domestic helper
It may be tempting to ask as many questions as possible during interviewing a domestic helper, but the answers may overwhelm you, which will make it difficult to remember all the details.

A checklist can help with this, but also targeted clear domestic helper interview questions will make the selection process easier. It may be difficult to recall all the questions that you wanted to ask during the interview, which is why we advise you to print your list of questions.
Maid's background
In a sense, your maid will become your family's household manager. Ask her about her experience as a foreign domestic worker and her personal background. Where does she come from? Why is she interested in this job? What is her current job like and why does she want to leave that employer? Is her reason for leaving related to her living arrangements, or does she feel the care duties are excessive?


Duties and experiences
After these introductory questions, you can ask questions to find out more details about the experience history of the maid. Start with open-ended questions that elicit more than a 'yes' or 'no' answer. Ask the maid about her daily employment tasks. What kind of chores does she do for her employer? If relevant, what is her experience with children? How does she decide on a weekly food menu? Does she come up with her own weekly duties or does she expect the employer to create a detailed list for her? Also, what were her rest day arrangements?
Challenging situational and scenario questions
The bulk of the interview will concern the helper's skills and experiences. However, you can also leave some time for more challenging questions about potential emergency situations.

For example, if 'X' happened, what would you? This could be as simple as: if you were cooking and the stove caught on fire what would you do? If my child fell off his bicycle, what would you do? If my child was being naughty or rude, what would you do?
Mutual interview
Remember that the candidate has to also decide whether she would like to work for you. Do not forget to smile and to show your best side, but also act professionally.

To give the candidate a taste of your life, you can introduce your lifestyle, your children and/or pets to them as well as the tasks the helper will be responsible for. Make sure to ask if the candidate has any questions for you.

If you are willing to pay bonuses or pay for additional flights home, make sure to tell them. Also, this is the time where you can introduce your ethical and personal expectations as well as discuss expected work hours, days off, health insurance and so on.

The best candidates get snatched up quickly. If you particularly like a candidate you can ask them to contact you if someone else offers them a job so you limit the possibility of losing your first-choice candidate.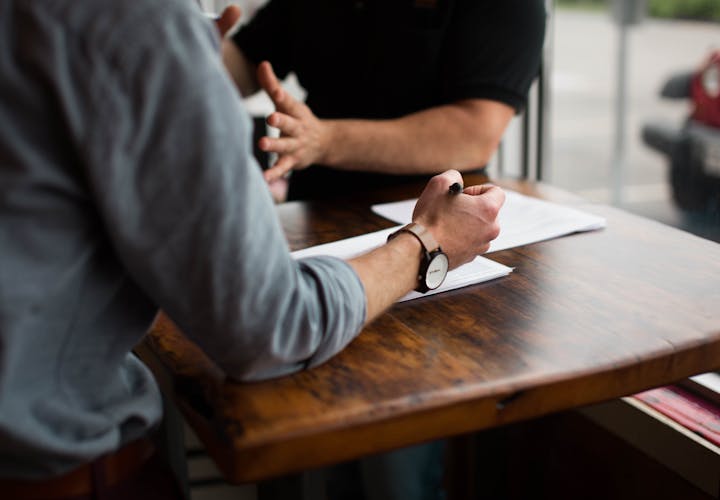 Domestic helper interview question examples
Deciding on the right questions may be difficult so check our sample domestic helper interview questions for inspiration. Ask scenario questions to see how quick the domestic helper is in coming up with a suitable solution.
Skills
Q1: Are you a good cook? What kind of food can you cook (Chinese, Western, vegetarian, etc.)? Are you able to follow recipes from a cookbook? If so, which cookbooks have you used?
Q2: What qualifications do you have? Did you attend any specific training either abroad or in your country of origin?
Q3: Are you better with household chores, children or cooking?
Experience
Q4: Can you describe your typical working day with your current employer: What is your work schedule? What are your responsibilities? What do you like and dislike about it? Do you think your current work is easy or too hard?
Q5: How many past employers have you had and how long have you worked for them? Do you have any recommendation letters or contact information? Where were they located?
Q6: What is your current pay? What are your salary expectations? If above minimum salary: what makes you think you are worth more than other candidates?
Q7: How old were the children you took care of in your previous employments? Do you love working with children? Can you take care of a baby? Do you know first aid? If my child bangs his head and then felt sick or sleepy, what would you do? If my child is naughty and talks to you in a rude way, what would you do?
Q8: What other technical qualities would you say you have? Can you sew? Can you change a bulb? Are you willing to do these tasks?
Personal Qualities & Information
Q9: Would you say that you are an autonomous person, able to take initiatives? Or do you prefer to be told things? How would you describe yourself?
Q10: What are your interests aside from work? Are you religious? If so, which religion? Do you attend church on Sundays? Do you like sports? Do you like reading? Watching movies? Do you have a lot of friends here? Do you have some relatives here? Are you afraid of being far from your family? Do you have regular contact with them?
Q11: Where are you from? How long have you been in this city/country?
Q12: What is your marital status? Do you have children? If you do, who is taking care of them now?
Expectations
Q13: What do you expect from a position as a domestic helper? What are your dreams and goals in life? How long do you plan to live and work abroad?
Q14: Do you know the city and surroundings well? Do you know this particular district? Why do you want to work in this area?
Q15: If applicable: Why are you looking to change employer or not renewing your current contract? Is it your choice or is it your current employer's choice? What are you expecting to gain from changing employment?


There are many more questions you may want to ask, but these should help you to start off. Again, employers should devise their own sets of questions based on their needs.

Remember that maids must also decide whether they want to take the job. As the employer, make sure candidates feel free to ask you any questions they may have about the job, your family, the living arrangements, and so on.
You might also be interested in: