Costs of Hiring a Maid in Singapore
Costs of Hiring a Maid in Singapore
Before taking the plunge and hiring a full-time domestic helper, employers should consider all costs involved – from salary to medical insurance – as well as the alternatives available.

Hiring a live-in foreign domestic worker (FDW) costs at least S$15,000 a year including upfront, one-off charges. Although it could be a big amount, FDWs should not bear any of the costs, which lead to indebtedness and are unfair. Having a part-time maid can be much cheaper, though many employers still opt for hiring a full-time domestic helper given the range of benefits, particularly for families with children or elderly.
Upfront costs
When employers plan to hire a full-time foreign maid, they should be aware that they will have to pay for certain costs. First of all, employers must decide if they want to find an FDW through an employment agency or by themselves, using HelperChoice or other means for the search.

You know your family best and can make a more informed decision about a maid's suitability to your household when undertaking a direct hire.

Plus, you could save close to S$2,500 in combined agency fees and recruitment loans to the domestic helper.

After you have decided on which FDW to hire, you can start the procedures to get the domestic worker to move into your house and start her employment. There are a few steps to be taken, but these are fairly straightforward.

Employers must attend the Employers' Orientation Programme if they are hiring an FDW for the first time. After attending this course, they are able to submit their application for the work permit. The Ministry of Manpower will issue an In-principle Approval (IPA) letter, after which the employer must buy the security bond and settle other costs. One-off costs include not limited to:
HelperChoice membership subscription: S$59 - S$139
Employers' Orientation Programme: S$35 - S$60
Work permit application: S$35
Work permit issuance: S$35
Settling-In Programme (for FDWs working in Singapore for the first time): S$75
Pre-employment medical examination for the maid: S$80
Maid's flight to Singapore: S$100 plus
There may be additional costs depending on the requirements of the FDW's embassy.
Recurring costs
According to the Ministry of Manpower's regulations, employers of maids must provide for all their living costs. These costs include:
Monthly salary: no less than S$550/month
Security bond, medical & accident insurance: S$250 – S$300/month
6-monthly medical examinations: S$40 each time
Food for your maid: varies
Monthly levy for employing maids: S$60 or S$300*
Other costs such as travelling, basic necessities: S$100/month
*The standard levy is S$300, though many families in need of extra care – including those with Singaporean children – qualify for the concessionary rate of S$60. The levy for your second and subsequent maid costs $450 each.

In general, the employer should expect to pay total costs of at least S$1,300 (with levy concession – or around $1,500 without) per month for their FDW. This, of course, depends on the salary that you agreed upon, among other factors. If she is taking the children out every day, her local travel costs may be higher.

While the minimum salary for Indonesian and Filipino maids is S$550, maids earn on average around S$600 a month in Singapore, according to HelperChoice data.

Employers should also think about the costs for medical treatment of their workers, as they will be responsible for fees exceeding the insured amount if anything should happen. Some employers, therefore, take out more comprehensive insurance plans for their FDWs.

Finally, employers are responsible for the home leave costs of their maids, including the flight ticket and any embassy-related costs (the costs and processes differ depending on the FDW's nationality – whether she is Filipino, Indonesian, or from another approved source country). Similarly, the employer must also fund their maid's journey home when terminating her work permit.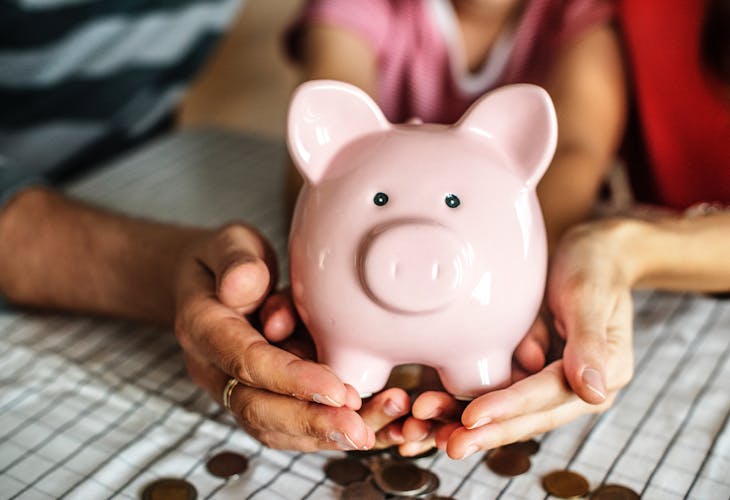 Part-time vs. full-time maids
The cheapest way to hire someone to clean your house is to hire on a part-time basis. However, only Singaporean citizens can be legally hired to take care of household tasks. A foreign maid can only be hired on a full-time basis and the employer must sponsor her work permit.

Sponsoring a work permit means that employers are also responsible for other costs related to the employment of their FDW. Covering costs is one of the many responsibilities that employers need to be aware of.

It is therefore important to consider whether you need a full-time maid or a local Singaporean citizen who may come once or twice a week to clean your house.

If you are unsure, you can try this arrangement for a while before looking for a full-time maid. Part-time cleaning services cost around S$10 to S$30 an hour and can be hired through a company or independently.

Hiring a housekeeper to clean your house for 8 hours a week will usually cost employers around S$500 a month. If you find a part-time maid yourself, make sure she can legally work for you.
You might also be interested in: