Maid Employment Law in Singapore
Maid Employment Law in Singapore
Before employing a full-time foreign domestic worker, employers should familiarise themselves with Singapore's laws regarding domestic work. Foreign domestic helpers are not covered by the Employment Act, though their rights are enforced through various regulations, and contravening these can be a serious offence.

Both domestic workers and employers have certain rights in Singapore. Understanding and enforcing them can help to avoid disputes.
Laws related to domestic helper employment
Instead of the Employment Act, foreign domestic workers are covered by the Employment of Foreign Manpower Act. The Singaporean government, like others around the world, has somewhat improved the rights of domestic workers in recent years.

In 2013, foreign domestic helpers became entitled to a weekly rest day, or compensation in lieu thereof.

Foreign domestic workers are required to live with their employing family in Singapore, and the law requires that employers provide adequate accommodation for their maids.

Maids also have a right to insurance and medical care, which must be sponsored by their employers. They are also entitled to safe working conditions – the government imposes penalties on employers who do not ensure safety at work.
What are the basic domestic helper employment rules?
Employers of domestic workers must comply with the work permit conditions. All foreign workers must possess a valid work permit issued by the Ministry of Manpower. The workers can only perform domestic chores for the employer whose name is on the permit.
How much food should I provide?
The Ministry of Manpower requires an employer to give the domestic helper enough food. As such, throughout her employment, the worker should have at least 3 nutritious meals per day. As a basic rule, employers should give their workers the same amount of food that they need themselves.

If your domestic helper has certain dietary requirements due to religion, health, or out of choice, be sure to accommodate this. If she cannot eat the same food as your family, you can provide her with money to buy her own.
What kind of accommodation should maids be provided with?
Domestic helpers' accommodation must protect the workers against sun, rain or strong winds. There should also be enough ventilation, either natural or mechanical, in the workers' rooms. The room must also be safe with no dangerous equipment like tilting bookcases or unsafe structures.

Employers should provide their workers with a separate room. If this is not possible, they must ensure that there is enough space and privacy (many families have their maids share a room with their children). Under no circumstance should workers share a room with someone of the opposite sex, unless it is a small child.

In addition, employers should pay for a mattress, pillow and blanket, and this cannot be deducted from the maid's salary.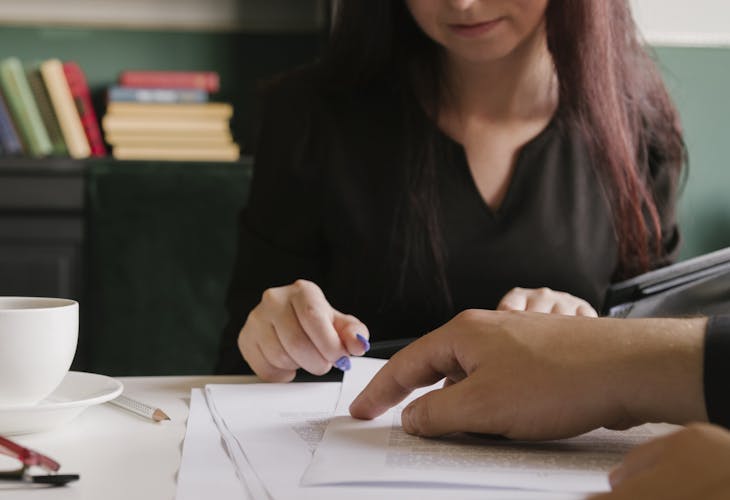 How types of duty are allowed?
According to the Ministry of Manpower, a maid is not allowed to work for another person or at another address. This means you are not allowed to let your maid work part-time for anyone else, even if she has some spare time and wants to supplement her income.

She is also not allowed to perform duties that go beyond household and care work, even for her sponsoring employer.

Under Singaporean law, you may be held responsible if your worker is found to be involved in part-time or non-domestic work. As the employer, you can be blacklisted which means any future application to hire a domestic worker will be unsuccessful.

Duties such as gardening, car washing, repair work and tutoring are not considered domestic work and are therefore not allowed. The Ministry of Manpower offers some examples of restricted maid duties, including cooking for her employer's food business, working in a food stall, or working in her employer's shop.

In 2005, an employer was charged with illegally deploying her maid when she asked the foreign domestic worker to serve customers at her food stall. The employer was fined S$3,000 and her $5,000 security deposit was also forfeited.
Should I give the domestic helper a day off?
Since 1 January 2013, domestic workers are entitled to a rest day each week. Just like you, domestic workers also need to take a break from their work and recharge. Many also like to make the most of their rest days by meeting with their friends and relatives to catch up, play games, and share experiences.

In Singapore, the employer and the worker should agree on which day will be the general rest day. Rest days do not have to be on Sundays, as long as both parties reach a mutual agreement. To avoid any issues, it is best for the agreed-upon rest day to be included in the employment contract.

At the same time, sometimes you may need your helper on her day off. In this case, you can ask your helper to work. If she agrees, you can give your helper her day off on another day or pay her compensation in-lieu of a rest day (of at least one day's extra pay).
What else should I be aware of as an employer?
Employers must also provide their domestic workers with free medical care, even in the unfortunate event that a helper is hospitalised and needs expensive surgery. This makes it even more important that you ensure safe working conditions. You are required to provide medical and personal accident insurance for your domestic worker, so it can be a good idea to take out a plan with comprehensive coverage.

Show your worker respect (and expect the same in return) and encourage her to approach you directly if she feels her rights are being infringed upon. If your worker is happy with her job, she will likely want to stay with you and your family for some time. You do not have to treat your helper as family if you are not comfortable with this, but show her that you appreciate her hard work.

Besides the employment conditions set by the Singaporean government, the embassy of the worker may set additional requirements. For example, maids from the Philippines and Indonesia must be paid a salary of at least S$570 a month. These and other conditions should be observed and included in the employment contract. When you hire a domestic helper, make sure you are aware of the regulations and processes involved.
You might also be interested in: