Foreign Domestic Worker (FDW) Work Permit
Foreign Domestic Worker (FDW) Work Permit
Processing a foreign domestic helper's work permit is relatively straightforward, with many steps doable online. The Ministry of Manpower (MOM) provides all required information on its website where you can also submit applications and contract terminations.

Work permit applications can be made by either the employer or the employer's appointed employment agency. Applying yourself can save you time and money.

Married couples can combine their incomes when applying for a Work Permit. Also, there are 2 schemes low-income employers or senior citizens living alone may be able to apply for. The criteria may include the marital status, income status, and age of the prime applicant.
Applying for an FDW work permit
It costs S$70 ($35 when submitting an application and $35 on collection) to apply for an FDW's work permit. The online route is the fastest option – especially if you already have a SingPass – as your application can be processed within a week, while manual submissions take around 3 weeks.
Online application
You will need this information for applying:
The helper's passport details.
You and your family members' personal particulars.
Your income information.
To submit an application online:
Get a written consent from the maid. This can be in the form of a signed employment contract.
Pay the $35 application fee by VISA, MasterCard or eNets Debit.
Log in to view the status of your application after 1 week.
The processing time is around 1 week if no additional information is needed.
Manual Application
To submit an application manually:
Get a written consent from the FDW (same as above).
Download and complete the Work Permit application form.
Submit the completed application along with the supporting documents over the counter at any SingPost branch.
Pay the $35 application fee by cash, NETS or CashCard. A payment slip will be given to you as proof of submission.
The processing time is around 3 weeks.

If your application is granted, an in-principle approval (IPA) letter and the declaration forms for you and your FDW to sign will be emailed to you. You should then print out and give your maid her copy of the IPA because she needs it to enter Singapore. You can extend the validity of the IPA if she needs more time to arrive.
Preparing your maid's arrival
Security bond and insurance
Next, the employer needs to buy a security bond (except for Malaysian maids) as well as medical and personal accident insurance for the maid. Generally, all 3 can be bought in one insurance package to keep things simple.

Some packages also include bonds required by the maid's embassy. For example, the Philippines requires a bond over and above the one lodged with the MOM. When starting the work permit application process, you should also check with your helper's embassy whether there are any other requirements for her to leave her country.
Orientation programmes
Employers of first-time maids in Singapore should also sign their maids up for the Settling-in Programme (she will have to attend within 3 days of her arrival), while all domestic workers need to undergo a medical examination within 2 weeks of arrival.
Permit issuance
After your domestic worker arrives, you need to request for a permanent work permit online.
To get the Work Permit issued:
Provide a home or office address where the card will be delivered.
Provide up to 3 authorised recipients to receive the card, and provide their NRIC, FIN or passport number, mobile numbers and email address.
Pay another $35 as the issuance fee by VISA, Master Card or eNets for each Work Permit issued.
After the request is made, print the Temporary Work Permit.
The Temporary Work Permit is valid for 1 month from the date of issue. Request to extend the validity if you have a change of travel plans. You must your maid the permit as it allows her to work, stay, and travel in and out of Singapore while waiting for the Work Permit card. The work permit will state whether or not your helper needs to register her fingerprints and photo at the MOM Services Centre.
Receiving the card
The Work Permit card will be sent to the specified address 4 working days after verifying your maid's documents.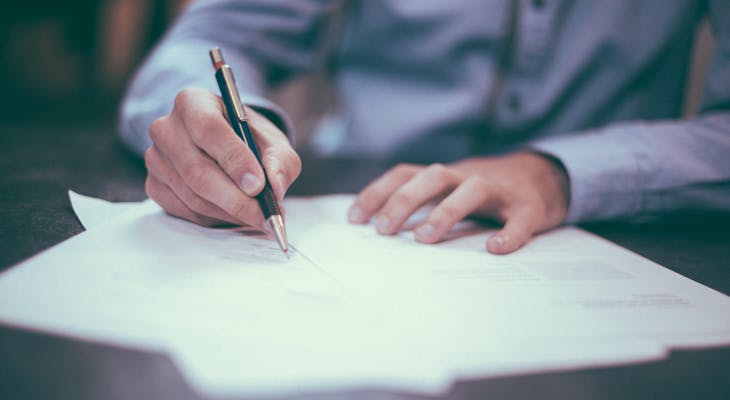 Renewing FDW work permit
FDW work permits are usually valid for 2 years. If the employer and maid both agree, the work permit can be renewed before the old one expires. Generally speaking, employers should receive a letter from the ministry about 8 weeks before expiry. Again, you can submit the application online (renewals are processed immediately) and the cost is $35.

For the application, you will need a scanned copy of the helper's passport, a new security bond, and an extension of the personal accident and medical insurance (or a new policy). Once the new permit is issued, your maid should return her old work pass by sending it to the Work Pass Division.

In most cases, the new permit is valid for 2 years unless the insurance package is valid for less than 26 months or your helper turns 60. The work permit does not consider your maid's passport validity, so you will need to check that it is still valid.

Avoid leaving the renewal too late, as you can be fined if the permit has already expired.
Cancelling FDW work permit
In some instances, employers may have to cancel the work permits of their foreign workers. Before cancelling the permit, employers and maids should agree on the last working day and only cancel the permit after the domestic helper's last day. Buy a travel ticket for your domestic helper with a departure day that falls within 2 weeks from the cancellation date. Settle any outstanding monthly salaries and all other mandatory living costs.

Depending on which comes first, you must cancel the work permit within 1 week after her last day of work or 1 day after her work permit expires.

Either the employer or an appointed employment agency can cancel the permit with the government, which process will take effect immediately. The security bond will only be returned when the now-expired work permit is returned and the ministry has verified that the domestic helper in question has left Singapore.
Obligations of employers related to FDW work permit
Employers must pay the $300 FDW levy every month using the General Interbank Recurring Order (GIRO), starting from the 5th day of the maid's arrival if she is a first-timer, or the next day for any other maid. Employers who hired maids to take care of their Singaporean children (up to 16 years old), an elderly family member, or a disabled person, qualify for the concessionary rate of $60.

Employers must also ensure that their foreign domestic workers take the required 6-monthly medical examinations (6ME). If the helper fails the exam because she is pregnant or she has an illness such as syphilis, she will be sent back to her home country immediately.

The application for a work permit in Singapore for domestic helpers is relatively simple. Since maids will take care of their employers' families and households, and since hiring the wrong helper can cause complications, it is important to hire the best domestic helper candidate for your needs.

As employers know their family best, it is advised to hire a domestic helper without an agency. If you are uncertain about your eligibility to be an employer, you can check our eligibility guide.
You might also be interested in: