Maid Salary in Singapore
Maid Salary in Singapore
When hiring a foreign domestic worker (FDW) in Singapore, an important consideration is that of salary. Since Singapore does not have a minimum wage for maids, it can be difficult for new employers to decide on an appropriate salary to offer.
Minimum wages set by sending countries
One guideline to follow is the minimum wage set by your domestic helper's home country. The governments of the Philippines and Indonesia, for example, both require their maids to be paid at least S$550 in Singapore (as of mid-2016). This is more than the minimum rate for maids hailing from other Southeast Asian countries, such as Myanmar and Malaysia.

However, while some employers choose to use these minimum wages as the going rate, many others prefer to pay a better salary, particularly when they can afford to do so and if their workers are experienced or valued employees.
How much do other employers in Singapore pay?
HelperChoice has an extensive database of employers and domestic helpers in Singapore and other countries. In September 2016, HelperChoice analysed data from hundreds of job ads posted by its users in the city-state, partly to help each employer make an informed salary offer.

HelperChoice found that the average salary is $597 in Singapore, or 8.5% higher than the minimum wages for Filipino and Indonesian maids.

This salary is lower than the average in Hong Kong, but slightly better than what employers offer domestic helpers in Middle Eastern countries such as the UAE, Qatar and Saudi Arabia.

Most employers who post ads on HelperChoice, whether they are locals or expats, search for domestic helpers who are able to care for young children or for pets, in addition to performing usual household duties such as cleaning, cooking and grocery shopping.

On top of the base salary, many employers also choose to pay their domestic helpers annual bonuses, sometimes in the form of a 13th cheque.
Things to consider when deciding on a salary
When deciding on an appropriate salary, employers can consider a range of factors – from affordability to salaries offered by other employers. An experienced candidate, or one with a specialised set of skills – such as nursing or medical care, is usually paid more than a first-timer.

Offering the right salary is important since this can help to secure a maid's loyalty as well as maintain motivation. However, since many maids are equally as concerned about being treated well, the salary is not the only factor that contributes to them accepting a job offer and to a healthy working relationship.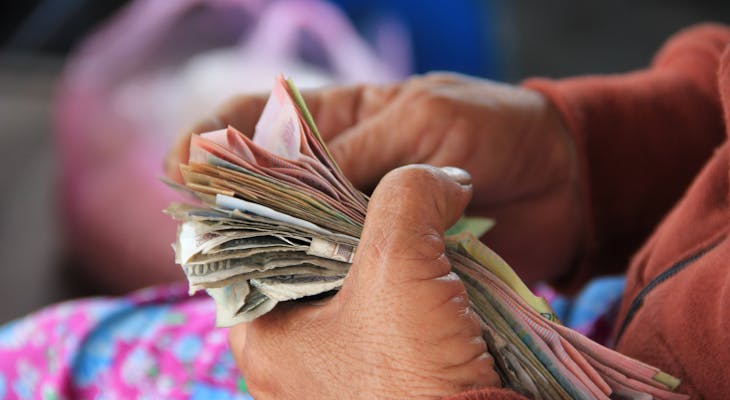 Other costs
The HelperChoice report found that while maids' average salary is higher in Hong Kong, the total monthly cost to employers is often higher in Singapore. This is largely because of the monthly levy that the Singaporean government charges employers of foreign domestic workers.

The levy is $300 a month, though the concessionary rate of $60 applies to many families – including those with Singaporean children under 16 years of age.

Employers also need to budget for other costs, such as food, insurance, and medical fees. Medical insurance and personal accident insurance are mandatory in Singapore, and these costs must be borne by the employer (they should not be passed on to the domestic helper).

Employers also need to pay for a security bond, as well as bi-annual medical examinations for their foreign maids.

To decide whether or not hiring a domestic helper is affordable and worthwhile, a good idea can be to write down all the relevant maid-related costs, and decide whether this is the best option for your family.
Hiring a maid
To reduce costs associated with the hiring process itself, employers can undertake a direct-hire (I.e., not going through an employment agency). This approach can also make the hiring process fairer, since agencies can charge maids up to 2 months' salary, while maids do not need to pay any placement fees in the case of a direct hire. This way, their maid is free to focus on her work and does not have to worry about paying back any placement-related loans.
Handling the paperwork
If the FDW is currently in Singapore, the employer can do the entire work permit application without an agency (managing work permits – including applications and contract terminations – can be done on the Ministry of Manpower's website).

There is no official employment contract requirement for employers of FDWs. Generally speaking, the employment agency will draft a contract, but you can also do this yourself. Employers and domestic workers also need to sign a safety agreement. This agreement aims to ensure that employers and maids understand the restrictions on cleaning the exteriors of windows.

While a direct-hire can be cheaper, it can also increase the chances of finding a great domestic helper since you have more control over the process.

Once you have found your ideal match, be aware that there may still be cultural differences and other challenges to overcome, though mutual understanding will help you and your family to build a healthy working relationship with your maid. Remember, you are ultimately responsible for your maid's wellbeing, which means you should ensure a safe working environment for her.
You might also be interested in: